By Michael Barajas

Local Palestinians and international activists have protested the Israel-West Bank separation barrier in the West Bank villages of Bil'in and Ni'lin for almost five years. The barrier cuts into significant portions of the villagers' farm land. Israeli soldiers typically fire tear gas and rubber bullets at protesters, who gather weekly.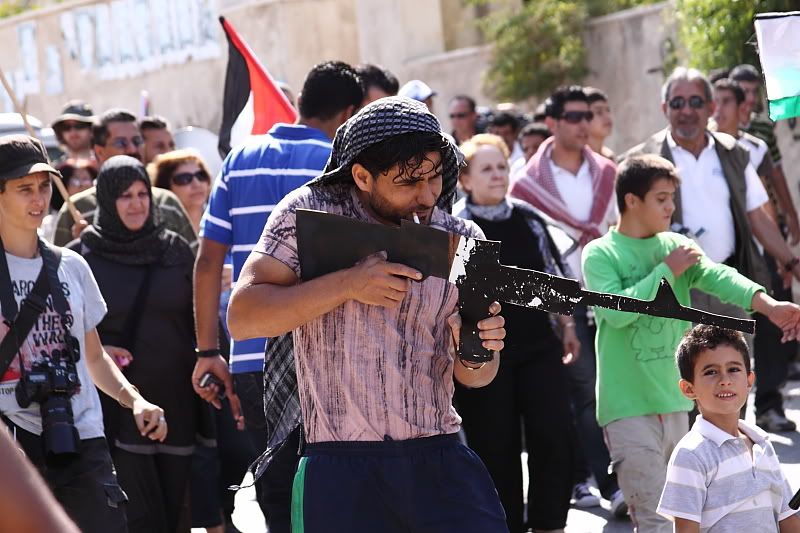 Protesters meet in Bil'in's village center and march down to a ravine near the barrier.


A Palestinian teenager in Bil'in covering his face after running through a cloud of tear gas.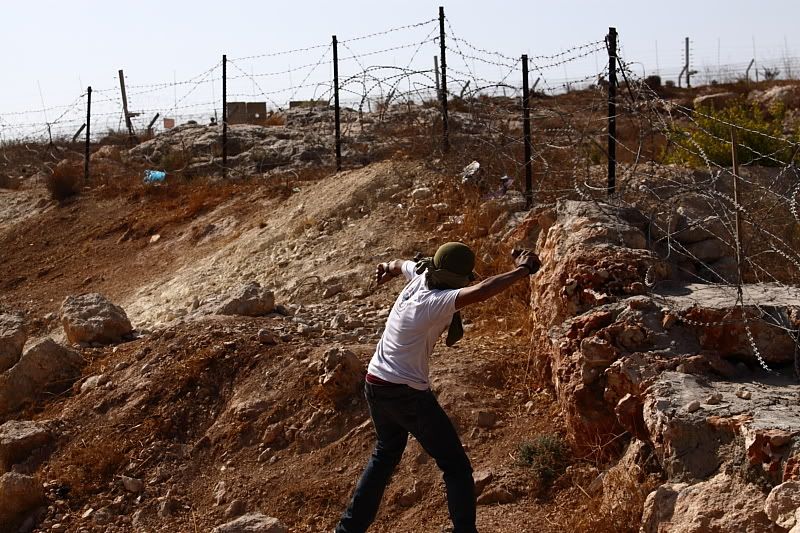 A Palestinian boy hurls a tear-gas grenade back at Israeli soldiers in Bil'in


A Palestinian protester in the West Bank village of Ni'in


Michael Barajas is a recent Scripps graduate. He is currently interning with the Associated Press in Jerusalem, Israel. To visit his portfolio website, go to: www.michaelsbarajas.com

Images and content copyright Michael Barajas